A stunning kusudama made from 24 lily flowers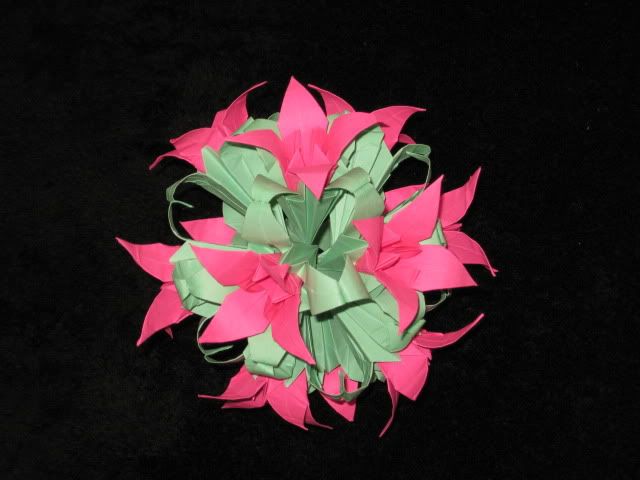 Here is the tutorial for lily flower:
And the assembly part:
Did you know?
Ten Things to Try If You Get Stuck:
Everyone hits an origami brick wall sooner or later, but don't panic –here are a number of alternatives for you to try:
Ask a friend to fold the model with you.
Forget what you were folding, and make something else.
Look at the next drawing and bodge it.
Re-read the text more carefully.
Throw away the model and start again.
Try it again with a larger square.
Have a cup of tea before coming back to it.
Leave it overnight before coming back to it.
Leave it a week before come back to it (and so on).
Write to me and ask for help