Here are some more origami items that I made couple of days ago.
SPIKY STAR: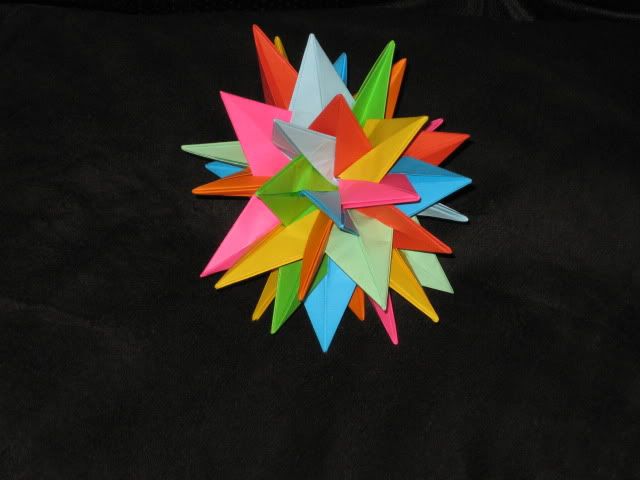 Here is the tutorial:
SUNKEN SONOBE BUCKYBALL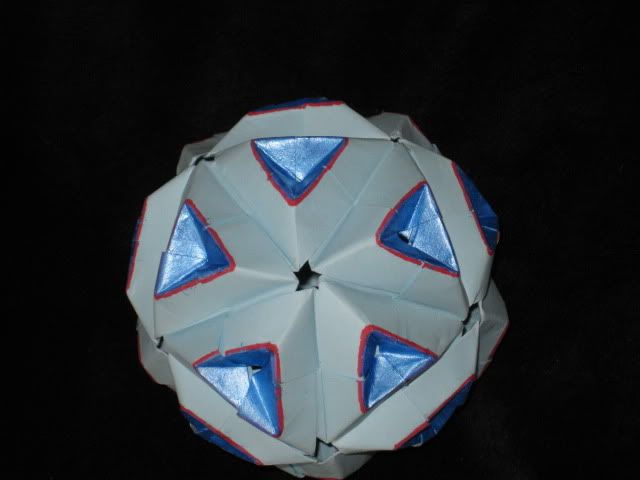 And the tutorial:
Enjoy!
Did you know?
that origami is also present in the fashion world?
Origami Fashion is being prototyped at the Design Laboratory at the Central Saint Martins School of Art in London, UK.

In origami fashion, a person takes a piece of material and through a series of simple folds, transforms a two-dimensional layer of fabric into a three-dimensional accessory.
The art of origami has inspired lots of fashion designers. Here are some of their stunning work: